Trout Air Fishing Experience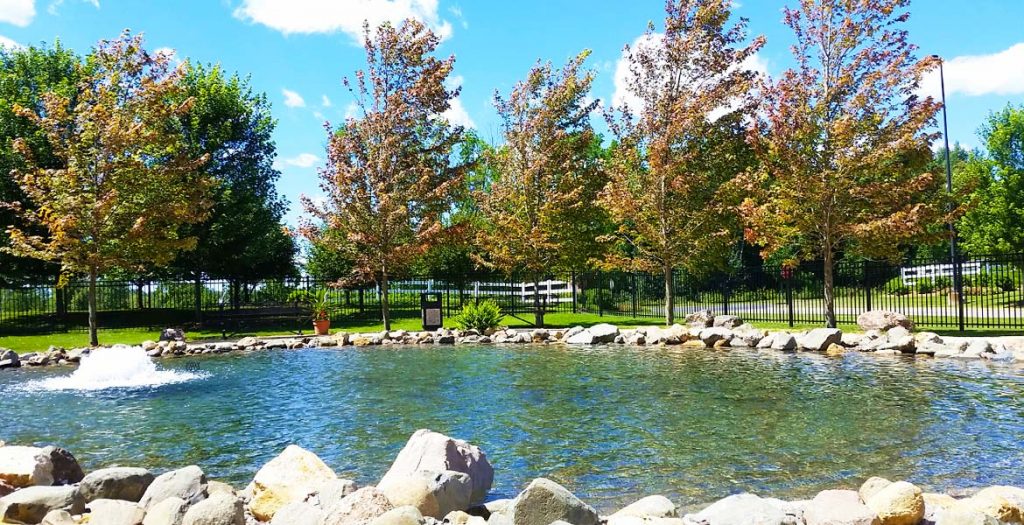 We are bringing the tradition of catching your dinner at Trout Air back to Trout Air Tavern in Running Aces!  The most unique experience you can have, while getting to eat the freshest fish around.
No fishing license or gear required.  No catch and release.
CLOSED FOR THE SEASON

Book your private group fishing experience anytime. 
Trout Air's famous fresh trout recipes are available all year in Trout Air Tavern! VIEW MENU
Fishing Experience & Dinner for about $20!
$10 per pound of Trout plus
$2 Pole Rental and Bait (You can bring your own pole)
$3 Fish Cleaning & Take Home
$9 We clean and cook it in the Tavern (includes your choice of potato and soup/salad)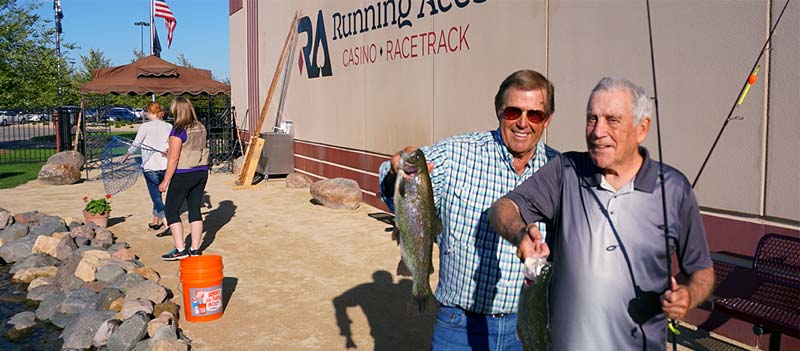 Enjoy A TRUE MN Experience Close To Home!
You catch the fish then we will clean and cook it just the way you want it!  No reservations needed to fish!*
You will have the option to take home the fresh fish, have us clean the fish before you take it home, or we will clean and cook it for you; it's up to you!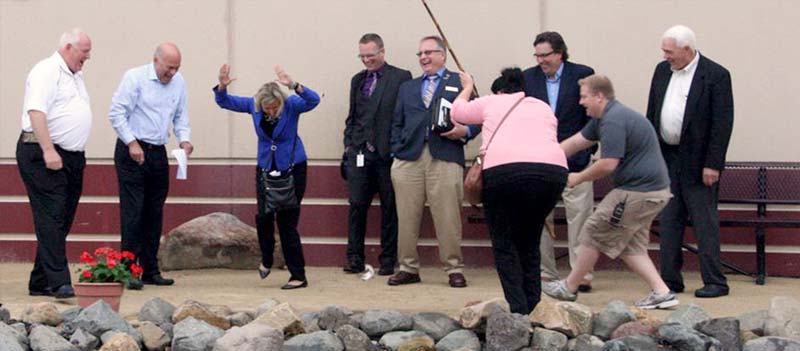 Group Sales
For a Unique Company Outing or Teambuilding Activity, Book Your Next Event at the Trout Air Fishing Experience.
Groups of 15: $500
(add $25 per person over 15 – up to 80 people)
Each person in your party will receive a pole and bait to catch their own Trout from the beautiful serenity of our outdoor pond. For added excitement we will weigh each fish and Running Aces will provide a prize to the person that catches the largest fish.
Then head to the restaurant to have your Trout prepared fresh from the Pond to your Plate. Includes dinner roll, soup or salad, and potato choice plus beverages.
Cap your event off with a trip to the Card Room. Everyone in your group will receive a $10 Matched Bet for the gaming tables.
The fish are here; when will you be?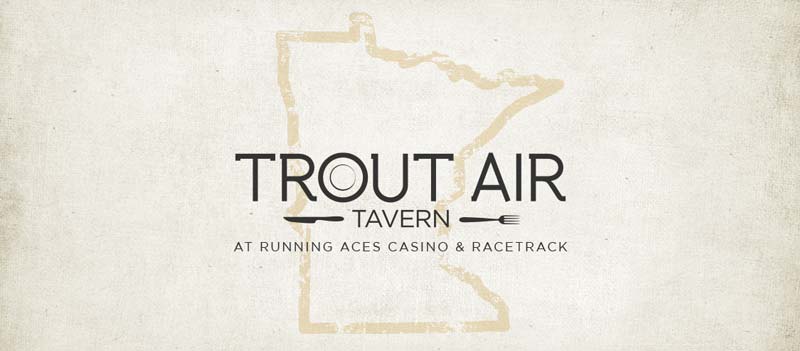 Trout Air Tavern
The dining experience that Minnesotans enjoyed for decades has returned to Running Aces as Trout Air Tavern. Featuring the same trout recipes that people across the state drove miles to taste. We have also partnered with many local companies to bring the best locally made products to you in one place, including freshly made gelato, great cheese, wine and beer!
Authentic Trout Air Recipes
Fresh trout from our pond to your plate prepared with the famous Trout Air recipes and a growing beer selection!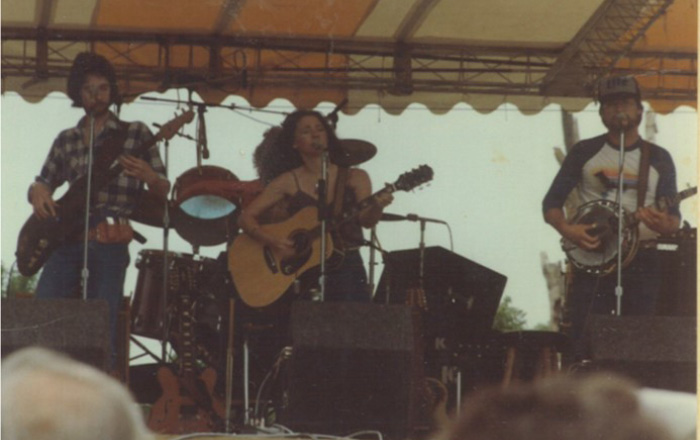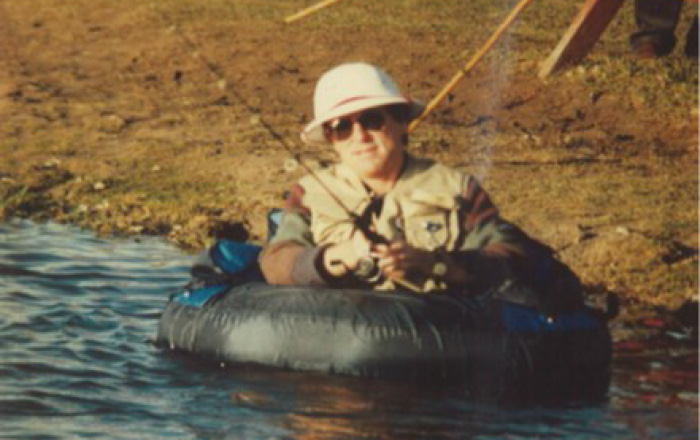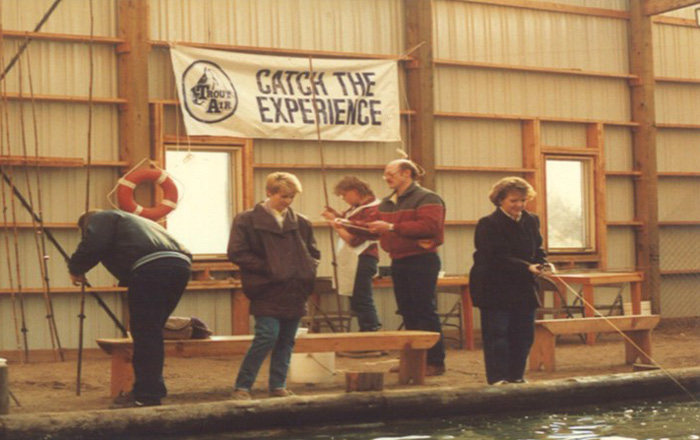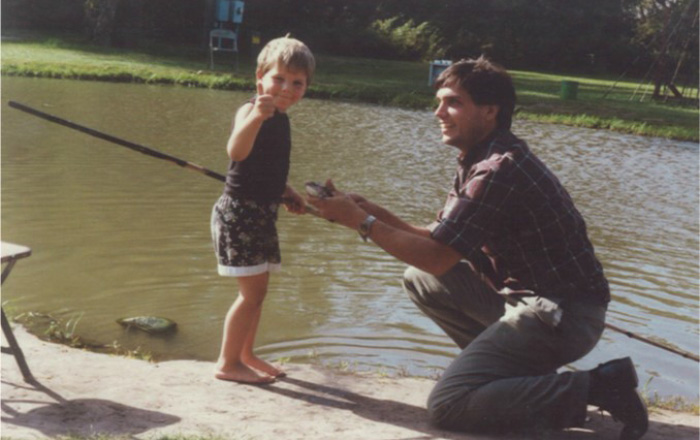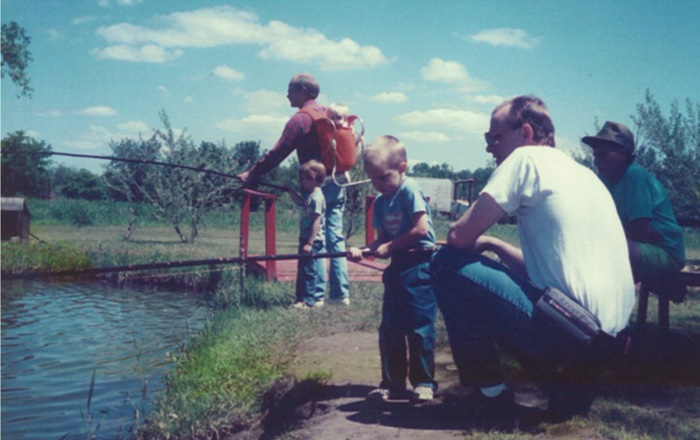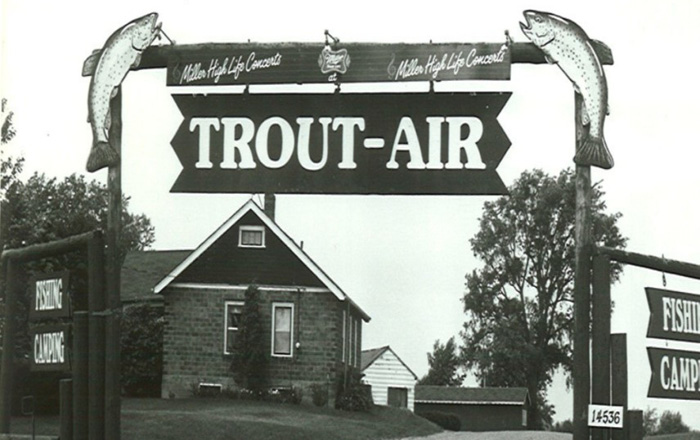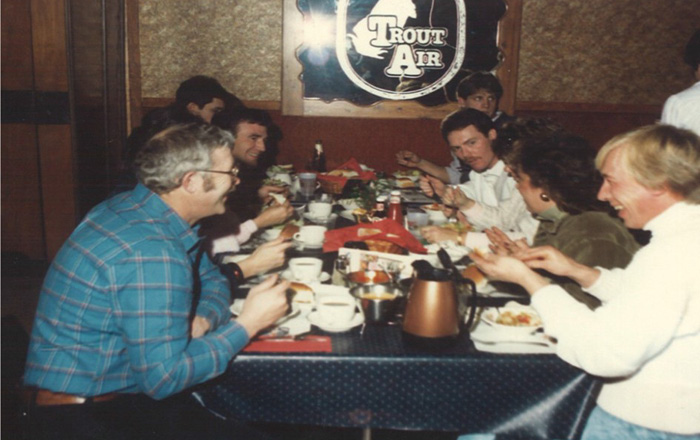 Trout Air was originally farmland established by the Preiner family. After discovering the lowland conditions were not suitable for farming, the Preiners began a successful construction company that was located on the soon-to-be Trout Air land for 25 years. When the Preiners retired from construction, they started a fish farm with the lowlands proving to be a natural development for it.
In 1964, the Trout Air trout farm was born, raising fish for commercial use as well as for the sport fishing enjoyment of dedicated anglers. Four of the Preiner children pitched in whenever possible to help with the seemingly never-ending fish hatchery chores. Upon their return from the service, some of the Preiner sons started a recreational sky diving club located on Trout Air land. It was the skydivers, always hungry after their adventures, who inspired the humble beginnings of a restaurant connected with Trout Air. With a four-burner stove and twelve tables, the Trout Air Restaurant was born.
Due to increased popularity and demand, the Preiner family opened the Trout Haus in 1974, a foundation was laid at Trout Air and the McGowan Cabinet Shop was moved in one piece from Forest Lake to its new location as the focal point of the Trout Air complex. It was a complete family affair, having a member of the Preiner family working in every area of the business, from the fish-raising project all the way to making reservations at the restaurant. Trout Air closed in 1999, making way for Running Aces.
We are excited to bring back the memories, experiences and authentic tastes and the "catch-your-own" trout ponds of Trout Air, where Minnesotans enjoyed fishing and dining for decades.
We're honored for you to be our guest and experience our newly designed Trout Air Tavern at Running Aces Casino, Hotel & Racetrack.