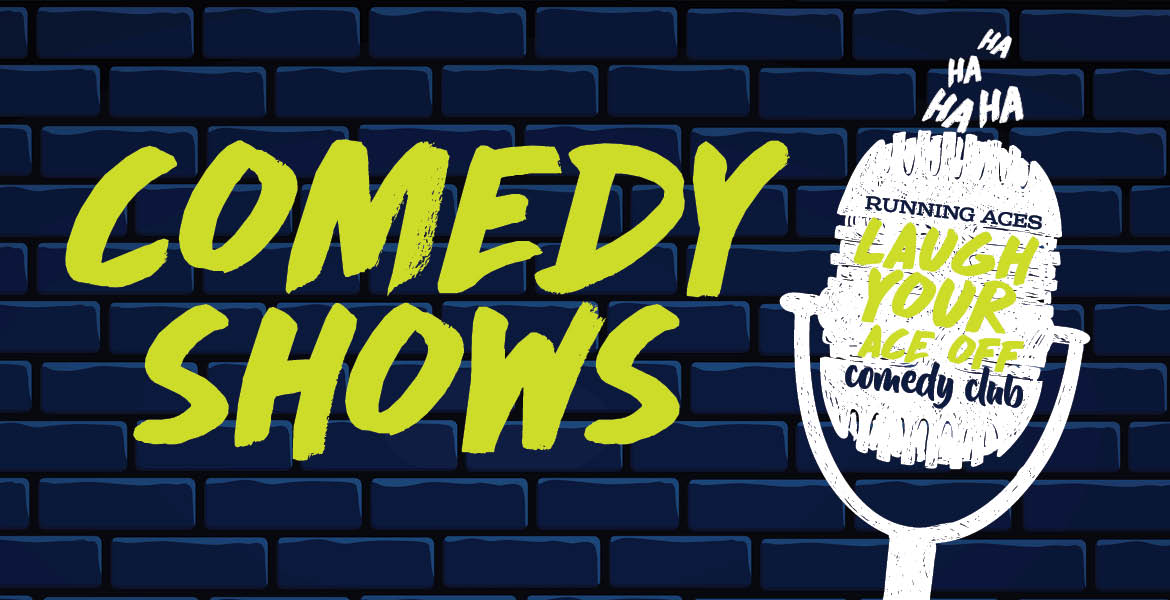 Laugh your Ace off every month at Running Aces Casino, Hotel & Racetrack. Featuring a hilarious mix of national headliners you know and love—and introducing a host of local up and comers—our popular comedy club delivers all the side-splitting live entertainment you crave!
Saturday, October 16th @ 7pm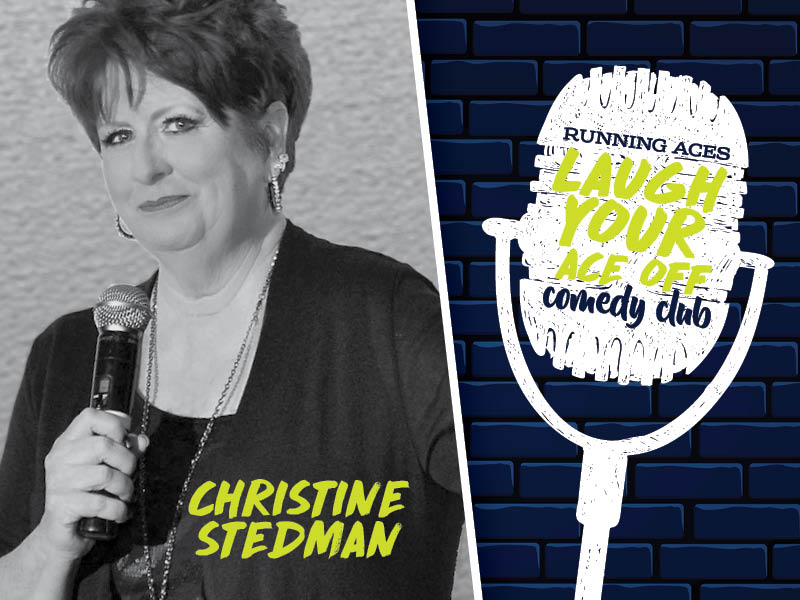 Christine Stedman
Nick at Nite's Funniest Mom in America Finalist 
Moe Yaqub & Joe Christianson
Wednesday, November 24th @ 7pm
Co-Headliners: Jason Schommer & Jeff Pfoser
Host: Randall Reid
Saturday, December 11th @ 7pm
Headliner: Tim Bedore
Feature: Linda Aarons
Host: Khadijah Cooper
Friday, December 31st @ 7 & 9pm
Headliner: Willie Farrell
Feature: Carolyn Blomberg
Host: Daniel Williams
Saturday, February 12th @ 7 & 9pm
Headliner: Miss Shannan Paul
Feature: Nathan Hults
Host: Jodie Maruska
Saturday, March 12th @ 7pm
Co-Headliners: Maggie Faris & John Russell
Host: Zach Ashton
Saturday, April 9th @ 7pm
Headliner: Mike Mercury
Feature: Dante Powell
Host: Courtney Baka
In Advance
Tickets will be available online until 11:59 pm the day before the show.
Day of Show
If the show has not sold out, day-of tickets will be available online from midnight until 4 pm the day of the show. 
Enjoy dinner before the show!
Dinner will have a set menu with 3 main course choices along with a side, a salad, and dessert. Food options are not available in the comedy showroom. 
Package for 2!
To book the Stay, Laugh & Eat package, call the hotel front desk at 651-925-4450 and reference code: OCTCOMEDY. 
Stay, Laugh & Eat package includes a standard hotel room for the night of the show, dinner for 2 in the restaurant before the show, and 2 comedy show tickets. 
Prices vary for each show.
Ticket prices are plus tax and service fees. All sales final. Tickets are non-refundable. Sales tax and service fees will be applied at checkout after entering your billing/shipping address. Gratuity is not included with dining packages. 
Having dinner before the show!
Restaurant seating will be from 5-5:30 pm. Guests will check-in at the comedy showroom in the hotel first to get their comedy show seat and dinner ticket(s).
The restaurant will only be open to those that have booked the Dinner & Show or the Stay, Laugh & Eat package. Guests must be sat by 5:30 pm to guarantee enough time to eat before the show. Gratuity is not included with dining packages.