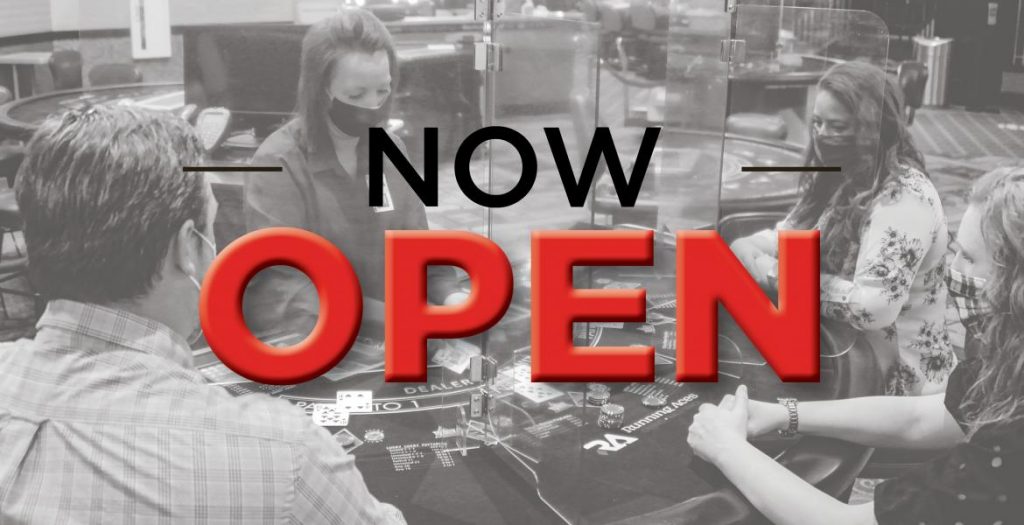 We pride ourselves on being a venue unlike any other – Our casino always has been and will be smoke-free, we have gaming tables with floor to ceiling windows, live horse racing with free admission, amazing cuisine with ingredients from local businesses and a trout fishing pond. Our number one priority is safety and we are happy to be able to re-open, but we will be bringing back our entertainment in phases. The card room will re-open on Monday, January 11th at 10am and will be open 24/7. Please call ahead one hour before you plan on arriving 651.925.4569.
Card Room
Open 24/7
Upon arrival to Running Aces, guests will go through a non-touch temperature check. They will then proceed to the table check-in area. Guests will now be able to call ahead (651.925.4569) and reserve their seat at a gaming tables to help reduce congestion on the gaming floor.
Some of the new health and safety measures on the gaming floor include:
Facemasks will be required for all employees and guests
Call ahead seating for all table games
Reducing the number of players on gaming tables
Plexiglass barriers on the gaming tables between the player and dealers and partitions between players.
Gaming chips cleaned daily
Increased frequency of changing playing cards on each game
Make a table reservation!
Call 651-925-4569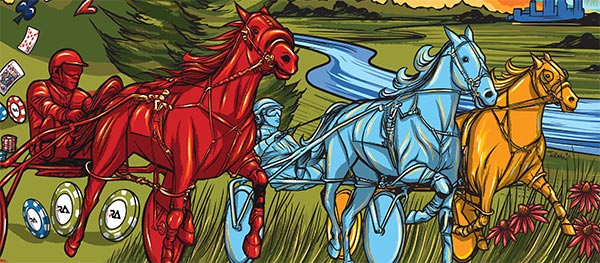 Sunday, May 16th, 2021 - Post Time 6:05pm Live horse racing resumes every Tuesday, Thursday, and Sunday at 6:05pm starting May 16th through September 18th.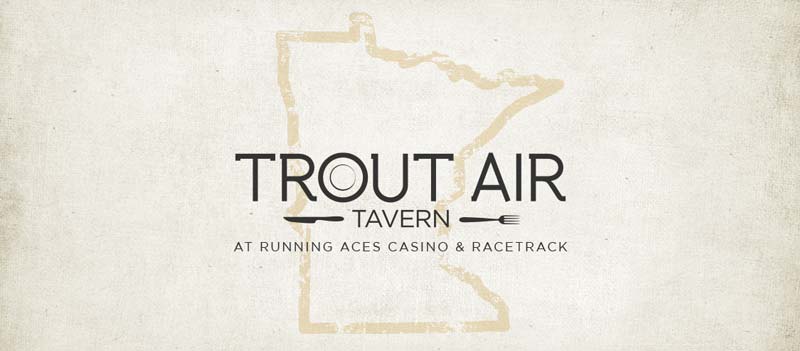 Trout Air Tavern
Alcohol & Beverage Service Only
We will offer a full bar along with hot and cold Grab & Go concessions. The sit-down restaurant will be opened at a later date.
Due to MN State Mandates
No food/ beverage sales or consumption can take place from 11pm-4am. All drinks and plates of food need to be consumed and disposed of by 10pm.
10:15 pm – Last call for alcohol and food
10:45 pm – Grab & Go Concession Stand Closes
11:00 pm – All Food & Beverages need to be consumed
Bar and concession hours:
Monday – Saturday 9am-11pm
Sunday 10am-11pm
Thank you for your cooperation.
Open 24/7

We are implementing some great safety measures that will make sure our guests can relax and enjoy themselves!
Call 651.925.4569 an hour before your arrival for reservations
Tables are spread out with 7 players per table 
Plexiglass barriers at locations with high customer interaction
Chips cleaned daily
Make a seat reservation! Call 651-925-4569
Opening at a later date Unfortunately, we will not be able to open tournament poker at this time.